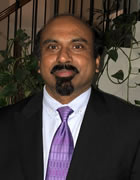 Melbourne Tutor in Chemistry, Science
(13 student reviews)
(13 reviews)
Experienced chemistry teacher who can help achieve excellent scores in VCE and IB. Attend one class to find out the best ART of TEACHING. My focus is to not only cover theory, but also do lot of model questions and VCAA papers. Conduct classes only in Glen Waverley. My class is recommended for EAGER, DETERMINED, ORGANISED and HARD WORKING students.
TRY ONE or TWO PAID CLASSES AND IF YOU DO NOT LIKE IT, YOU ARE WELCOME TO NOT CONTINUE. If you phone please do not ask too many questions in the middle of the class.
News: Over the years, many of my students got A+ in Chemistry. In 2015 one of my student got perfect score 50 and another student got 47 for chemistry. Two students got 99.9 and 99.8 ATAR score.
Public transport: Only two houses away to the Medina street Bus halt of Route 736 (from Glenwaverley station to Blackburn). Mon to Sat almost every 30 mins bus service available. Conduct classes for VCE 11, VCE 12 and Science classes. Offer regular weekend and week day group classes and conduct 90 minutes for VCE 12 and 75 minutes for VCE 11.
Register for VCE 11 & VCE 12 classes by text to 0434670050 or email to senti.senthilmohan@gmail.com. Write Students Name, Level & School.
Accelarated classes (2017 VCE 11 & VCE 12) started in November 2016. Other Classes starting in early January 2017.
FIVE chapters with tutorials will be covered before school starts in February 2017 for VCE 12. For VCE 11 students, fifteen percent of the syllabus will be finished with tutorials before school starts in early February.
On going 2017 VCE 12 classes: Sunday 10.00 am - 11.30 pm (Ask me for a placement) Sunday 5.15- 6.45 pm (No places available) Wednesday 6.30 - 8.00 pm ( 1 place available) Wednesday 4.15 - 5.45 pm [New batch. After school class listed on 28 Jan 2017] Friday 6.45 - 8.15 pm (1 place available) Saturday 2.25 - 4.00 pm [New batch. 2 places available (listed on 27 Jan 2017)]
VCE 11 Class time table. Friday 5.30 - 6.45 pm ( New batch: 3 places available) Saturday 4.00 pm to 5.15 pm (no places available) Sunday 3.45 pm - 5.00 pm (1 place available) Sunday 11.30 am - 1.00 pm (Starting a new batch)
Science Group classes: Year 9 Monday 7.00 - 8.15 pm (No places available) Year 9 Thursday 7.00 - 8.15 pm ( 2 places available)
Subjects
Chemistry -

Secondary, Tertiary



Science
Experience
Tutoring chemistry for more than 20 years. Students enjoy my class and excellent
achievement in VCE.
Several students achieved A+ in chemistry since 2008..
Qualifications
BSc Hons Chemistry, PhD (UK) Chemistry. Sussex University, Brighton , UK.
Services
Group Tuition
Teaching Tuition
Online Help
Rates
VCE 11: Small group ( 6 students) class $35 each for 75 minutes.
VCE 12: Small group ( 6 students) class $40 each for 90 minutes.
Regular tutorials, tests and exams will be conducted.
Past paper and model paper (only) classes will be conducted
and each class will be 2 hours.
Gender
Male
Updated
Profile last updated on 10-Mar-2017
(registered 17-Jul-2009)
Contact
senti.senthilmohan@gmail.com