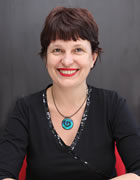 Melbourne tutor in French
CHEZ LISE FRENCH TUTORING - SUPPORTIVE AND ENGAGING LESSONS FOR ALL LEVELS AND AGES BY VERY EXPERIENCED NATIVE FRENCH TUTOR -
SPECIALISING IN VCE FRENCH PREPARATION - TRAVEL FRENCH - FRENCH FOR BEGINNERS - FRENCH CONVERSATION - BUSINESS FRENCH
I am a Native French Speaker with an academic background and over 20 years' experience of teaching French and other subjects at both secondary and tertiary levels, and giving private French tuition to adults and children at all levels, from beginners to advanced, in Australia, the UK and Canada. I am also fluently bilingual in French and English.
I offer tailor made courses to adults and children, both individuals and small groups (up to 5 people), structured to suit your needs and requirements. I have extensive experience of tutoring VCE students with a high success rate as 80% of my students have obtained a score of 42 and over in French at the VCE exam.
I combine a variety of methods such as written exercises, grammar, reading and oral comprehension using written texts and role play scenarios to help you obtain the best level of French as possible and give you the skills and confidence to engage in French conversation while still having fun!. I am passionate about working with you to help achieve your French language goals.
SOME COMMENTS FROM PREVIOUS STUDENTS:
`Lise is a wonderful tutor to my daughter in year 10. She makes learning fun, while ensuring a solid foundation is consistently being laid. My daughter's understanding and appreciation of French is increasing with every lesson. I'd very happily recommend Lise as an intelligent, thorough and happy tutor, who makes the session informative and enjoyable. Megan (Mother of year 10 student).
`Hi Lise, just letting you know that Kate received a study score of 44 for French. Many thanks for your assistance'. Helen (Mother of year 12 student).
`Lise is a wonderful French tutor who I look forward to seeing each week. Our sessions are always fun and useful and thanks to her I have seen an improvement in my French grades at school. I would recommend her to anyone wanting help with French.' Curtis (Year 12).
`Our family has had a wonderful experience with Lise with French tutoring , firstly our youngest daughter Emma, during her year 12 worked with her on her grammar and comprehension ,(Emma received a high mark for her French exams 2014 ) and now this year my husband and I are having tutoring for conversational French to prepare us for our forthcoming visit to France in October. The sessions are conducted at an appropriate pace, are fun & with a sense of humour. Lise is a very professional tutor and we would recommend her services'. Jan (Adult).
'Lise is a brilliant teacher. I always look forward to her classes as we always have a lot of fun together. Since first going to her my French speaking, writing and listening skills have greatly improved. She knows the VCE requirements which is very helpful and is able to adapt to my learning needs. Anyone, at any level of French, would highly benefit from Lise's assistance as she caters for all.' Liliana (Year 11).
'I undertook 8 months of training with Lise Saugeres when she was employed by my company to train me in French for an international assignment. I started the training as a total beginner. Lise's teaching involved a combination of teaching the foundations of the language, conducting role plays based on everyday situations and writing and speaking examples of common verbs and nouns. During the entire 8 months I found Lise's teachings style to be friendly, patient and thorough. Even sometimes humorous. I would have no question in recommending Lise as a trainer to others.' Steven (Adult).
`I started going to Lise this year for assistance with my year 12 VCE French. My oral and reading comprehension has significantly improved. She is friendly and encouraging and my grades have increased at school over a short period of time. Her easy-going nature allows me to structure my sessions to work the best for me, helping me with homework and additional exercises to further develop my skills.' Alex (Year 12).
`I have really enjoyed my one-on-one Skype French lessons with Lise. Her relaxed and supportive style helps me to enjoy each lesson and learn at my own pace. I have enjoyed the exercises and learning new phrases that are often not described in text books. I always look forward to the role plays which really help me to embed new learning. A very easy way to accelerate learning French. Thank you Lise'. Trent (Adult).
Tuition available weekdays, evenings, and week-ends. I tutor from my home in Caulfield North but am also available to go to people's houses in surrounding areas.
French tutoring via Skype is also available.
For further details please check the website: www.lisesfrenchtutoringmelbourne.org and call Lise on 0405067030 to book a time for a trial lesson.
Contact
lisesaugeres1@hotmail.com
Experience
I have taught French at secondary school in Scotland and at university in Newfoundland,
Canada. I have tutored French privately on and off for the past 23 years to both
children and adults at all levels of study in the Canada, the UK, and Australia. I have
also tutored English as a foreign language privately and have lectured and tutored
social science subjects at university.
Qualifications
Certificate IV Training and Assessment, The BAWM Group, Melbourne
PhD (Social Sciences), Manchester Metropolitan University, UK
Master's Degree (Social Sciences), Memorial University of Newfoundland, Canada
Master's Degree (English), Universite de Bordeaux III, France
Bachelor's Degree (English), Universite de Bordeaux III, France
Rates
The first trial lesson is $60 for an hour, then you can either buy blocs of 10 lessons
for $550 or blocs of 5 lessons for $290. There is an additional $10 to $25 charge if I do
home visits, depending on the location (only applies to surrounding areas). Discount
rates for groups available.
Gender
Female
Registered
Joined TutorFinder on 28-Jan-2013 (updated profile on 25-Oct-2017
)