Maths tutor years 5-12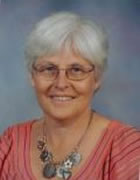 Melbourne tutor in Maths, Statistics, Calculus, Teacher
(2 student reviews)
A coaching service is being offered now to Secondary Mathematics students ( individuals and small groups) at my office/home in Blackburn South.
Victorian Registered Teacher (BSc(Maths),Grad Dip T) with more than 20 years of experience teaching in schools.
Specialise in VCE Mathematics, General Mathematics, preparation for scholarships/selective Schools including John Monash and Naplan. Key types of questions, speed and accuracy targeted in preparation.
Lessons are structured to the individual/group needs, dovetailing in with the school requirements. My aim is to get immediate improved school test results. Being a caring, patient, kind, knowledgeable, flexible, life long learner who likes children, I enjoy building confidence in my students.
Available Monday-Saturday inclusive. Contact me ASAP as limited spots are available.
Contact
fackrellmjm@optusnet.com.au
Experience
Over 20 years experience and success at obtaining a place in Private Scools/Select
Entry Schools
Qualifications
Batchelor of Science (Maths)
Graduate Diploma in Teaching
Rates
You get top teaching, the chance to get a scholarship.
Gender
Female
Registered
Joined TutorFinder on 03-Feb-2015 (updated profile on 14-Apr-2018
)