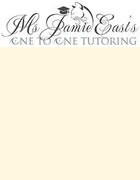 Sydney Tutor in
English
, Essay Writing, History, HSC Adv Eng, HSC Ext 1 & 2 Eng, HSC Stn Eng, HSC ESL Eng, HSC Ancient Hist
(27 student reviews)
(27 reviews)
TIMES FOR TERM 4 2016 - Live out of the inner city? Inquire about Skype lessons.
If your son/daughter has early afternoon please inquire about times from Tuesdays - Fridays from 1:30pm
Thursday - 8:30 pm
Saturday - 2pm
I'm familiar with the texts below. however am happy to engage with new texts.
Paper 1 -DISCOVERY- Standard / Advanced -
The Tempest, The Motorcycle Diaries, Away, Rainbow's End, Life of Pi, Robert Frost, Robert Gray, Go Back to Where You Came From, Wrack, and more.
ADVANCED
Mod A Richard III & Looking for Richard, Donne & W*t, Austen & Weldon, Mrs Dalloway & The Hours , Tennyson &Tirra Lirra By the River, Julius Caesar & The Prince, 1984 & Metropolis, The Great Gatsby & Browning, Elizabeth Barrett Sonnets
Mod B - Hamlet, T.S. Eliot, Yeats, Virgina Woolf, Jane Eyre, Cloudstreet, Citizen Kane and more
Mod C REPRESENTING PEOPLE AND POLITICS - King Henry IV, Part 1, Brave New World, The Crucible and Wag The Dog, Auden
REPRESENTING PEOPLE AND LANDSCAPES - Tree of Man, The Art of Travel, Ten Canoes, Brooklyn, Wright
Extension 1 - Navigating the Global, After The Bomb and Romanticism.
STANDARD
ModA DISTINCTLY VISUAL - Henry Lawson,The Shoehorn Sonata, Douglas Stewart, Run Lola Run, Crouching Tiger Hidden Dragon,
Mod B - The Curious Incident Of The Dog In The Nigh, The Life and Crimes of Harry Lavendar, The Merchant of Venice, Oodgeroo Noonuccal, Stasiland, A Beautiful Mind,
ModC
EXPLORING INTERACTIONS- All My Sons, A Man With 5 Children, At the Round Earth's Imagined Corners, Romulus My Father, The Black Balloon
EXPLORING TRANSITIONS - The Story of Tom Brennan, Educating Rita, Shafana and Aunt Sarrinah, The Simple Gift, Unpolished Gem, Billy Elliot
* Please note I do not make home visits and my starting rate for year 7 is $100 and rises accordingly with each year.
Need an English Tutor who can provide you or your child with assistance tailored especially for their needs? Specialising in HSC Courses having marked for 23 years.
Experiences teacher of 25 years working in Sydney, teaching years 7 - 12 to assist you so or daughter to improve their knowledge and skills in English. Nothing is more enjoyable than seeing a students growth in confidence and skills.
* Tuition fees start for Years 7 - 9 at $100 and rises accordingly for senior years.
Subjects
English -

Secondary

Essay Writing -

Secondary

History -

Secondary



HSC Adv Eng, HSC Ext 1 & 2 Eng, HSC Stn Eng, HSC ESL Eng, HSC Ancient Hist
Experience
I have been working with HSC students for 25 years
Qualifications
Bachelor of Arts: English / History/Drama
BA Dip ED English History Drama
MA English Lit
Services
Private Tuition
Teaching Tuition
Rates
Starts at $100 for years 7 - 9 and rise accordingly for senior years.
Student Discount
Special Offer - Discounts offered to purchases of 10 lesson packages..
Gender
Female
Updated
Profile last updated on 23-May-2017
(registered 15-Jun-2010)
Contact